VHiSSI Project Partners
The VHiSSI project is coordinated by the Space Technology Centre, University of Dundee, UK. Further details of the project partners, including their role in the VHiSSI project, are provided below.

Space Technology Centre, University of Dundee, United Kingdom - Project Coordinator
The University of Dundee is one of the UK's leading universities, internationally recognised for its expertise across a range of disciplines including science, medicine, engineering and art. The Space Technology Centre is one of the principal research groups within the School of Computing. It focuses on research related to spacecraft onboard datahandling and processing systems, planetary lander navigation and simulation systems, and Earth observation data reception and dissemination. It is a recognised leader in the development of the SpaceWire standard and related technology; it designed the PANGU planet surface simulation tool for testing planetary landers which is being widely used across Europe on several missions; and it is one of the two nodes that form the UK NERC Earth Observation Data Acquisition and Analysis Service (NEODAAS).
Role in VHiSSI project: development of the SpaceFibre-HSSI architectural concepts and specification; design of the independent VHDL test bench for the SpaceFibre-HSSI chip VHDL design; publicising the results of the research to the space and research communities and development of the research exploitation plan; overall project management.
Contact: Professor Steve Parkes (VHiSSI Project Coordinator)
---

STAR-Dundee Ltd, United Kingdom
STAR-Dundee Ltd is a world leading supplier of SpaceWire IP cores and test and development equipment. Originally spun-out of the University of Dundee in 2002 to exploit the University's research on SpaceWire, STAR-Dundee now sells equipment to the world's space agencies and international space industry. STAR-Dundee specialises in spacecraft on-board data-handling systems and the IP cores and test and development equipment needed to successfully realise these systems.
Role in VHiSSI project: design, simulation and FPGA-based validation of the SpaceFibre-HSSI VHDL core; design and manufacture of SpaceFibre-HSSI test boards and system level testing of the SpaceFibre-HSSI chip; experience of commercialising research outputs from University projects.
Contact: Dr Stuart Mills
---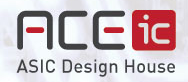 ACE-IC Ltd, Israel
ACE-IC is a fabless Analog-Mixed Signal design house. It specializes in design applications for the Communication industry, in particular the next generation of rapid information transfer applications. ACE-IC has participated in both HDMI 1.3 and DISPLAYPORT 1.1 design focusing on the receiver and transmitter implementation. Currently ACE-IC designs Multi-rate SerDes (from 1Gbps up to 12Gbps ) which supports several tele/data communication protocols and an Analog Front End for 40/100Gbps Transceiver for a new IEEE P802.3ba standard.
Contact: Mr Nimrod Blatt
---

Ramon Chips Ltd, Israel
Ramon Chips Ltd. is a fabless semiconductor company focused on developing unique VLSI /ASIC solutions for space applications. Its silicon proven RadSafe™ technology, comprising rad-hard-by-design (RHBD) libraries of digital cells, IO, memories, clocking ,and a full-chip methodology for space rad-hard design at the logic and physical levels, provides extremely high immunity to all space radiation effects in LEO, GEO and outer space missions, while maintaining high density, high performance and low power. Ramon Chips Ltd has expertise in designing digital and analogue radiation-hardened chips from specifications, synthesis of functions and algorithms into robust radiation-tolerant cores, and converting FPGA designs into radiation-hardened ASICs.
Role in VHiSSI project: design of RH libraries for the project, design of test circuit; specification and test plan for the experimental ASIC; design of the experimental ASIC; management of fabrication and of experimentation and characterization.
Contact: Professor Ran Ginosar
---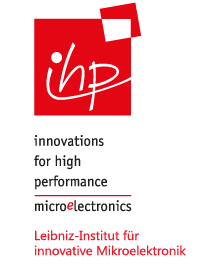 IHP GmbH, Germany
IHP, a member of the Leibnitz association, is doing research and development in the area of microelectronics and information technology especially into the direction of mobile communication systems. As a European research and innovation centre for wireless communication technologies, it is our aim to strengthen the competitiveness of the German and European microelectronic industry. Our core competences are in materials research, semiconductor technology, RF-circuit design and system development in a closed innovation chain. Several projects use the vertical, inter-disciplinary research approach to optimize solutions. The IHP pilot line equipped for 0.25 μm and 0.13 μm SiGe BiCMOS technologies is a unique possibility to manufacture our innovative solutions as mixed –signal- or standard CMOS-ASIC solutions. This pilot line provides production facilities for internal projects but can also be used by third parties through MPW & prototyping services. IHP with its long-term experience in silicon microelectronics cooperates in many national and international projects with Universities, research institutions and with industry.
Role in VHiSSI project: manufacturing and support by design and test of the SpaceFibre-HSSI chip; development of the advanced and nonstandard rad-hard cells; improvements of the rad-hard design flow.
Contact: Dr Milos Krstic
---

Astrium GmbH, Germany
Number 1 in Europe and no. 3 worldwide for spacecraft design and manufacture, Astrium employs 15,000 men and women in five countries: France, Germany, the UK, Spain and the Netherlands. 15,000 professionals chosen from among the very best, all passionate about space and driven by the great adventure of our time - bringing the infinite potential of space down to Earth for the benefit of mankind. Guaranteeing Europe's access to space as the established leader in space transportation, satellite systems and services, Astrium has for over 40 years been dedicated to bring you all the space you need - now and in the future. It is a mission which resonates with many of the most prestigious names in space: Ariane, the International Space Station, Envisat, Mars Express, Skynet 5. It is a mission with a consistent commitment, to offer our customers the best possible solutions in the market, with unbeatable levels of, quality, cost-efficiency and schedule adherence.
Role in VHiSSI project: defining European space industry technical requirements; evaluating the SpaceFibre-HSSI technology on European space projects case studies; performing initial radiation testing on the experimental SpaceFibre-HSSI chip.
Contact: Paul Rastetter
---

Synergie CAD Instruments s.r.l., Italy
Synergie-Cad Instruments is an italian company dedicated to give testing services to semiconductor companies and fabless. SCI has 30 years of experience in the semiconductor industry by providing services of engineering and development such as EWS and FT, operative support to product engineers and application engineers, design and manufacturing of boards for validation, failure analysis and ATE systems, probecards industrialization.. The testing division focuses in provide schematics of load board to be used, load board manufacturing, test program development, characterization and test transfer to production, contribution to design group with DFT, measures results and direct testing analysis. On more than 15 years of testing, different kind of devices have been tested: peripheral, industrial, automotive, wireless, wireline (networking), GPS, solar application. SCI can provide testing services on the most important tester platforms present in production plants: LTX-Credence, Teradyne, Verigy, Advantest. Knowledge of BURN-IN testing (HW-SW ) .
Role in VHiSSI project: Develop load board schematics development, test program development, test program and load board debug, characterization.
Contact: Dr Alberto Crescenzio
---